When Hollywood is looking for the next big thing, they often turn to the world of literature for inspiration.
With so many of our favorite YA book titles leaving their prized places on our bookshelves for a stint on the silver screen, it can be hard to keep track of them all.
Here's the latest news from Hollywood, from the big screen, to your screen.
The Hunger Games by Suzanne Collins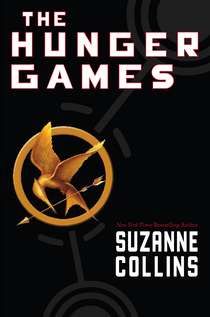 Release Date: March 23, 2012
Director: Gary Ross
Producer: Nina Jacobsen
Casting Director: Debra Zane
Studio: Lionsgate
Casting and other rumors: If there's one thing I've learnt from keeping an eye on book to movie news is that IMDB.com is full of lies. It's a bit like wikipedia, anyone with a pro account can edit the information about casting details etc. As of yet none of the characters have been cast yet.
Names such as Hailee Steinfield, Chloe Moretz, Alyson Stoner (ugh please no), Alex Pettyfer (double ugh no) and Elle Fanning have been thrown around but so far all of those are just rumors.
There was also a story going around that the movie would be filmed in North Carolina, which according to Lionsgate is also untrue.
The Mortal Instruments by Cassandra Clare
Release Date: 2012
Director: Scott Charles Stewart

Casting and other rumors: The same deal with people sabotaging IMDB applies to The Mortal Instruments movie. As of yet only Lily Collins is an official cast member, who will be playing the lead character Clary Fray.
The most talked about casting rumor is of course Alex Pettyfer as Jace, which as I've mentioned before, I'm not a fan of the idea (for reasons such as too old, too many franchises already etc). At the moment it's still a rumor, though he has mentioned that he's read the books, the script and has spoken with director Scott Charles Stewart. We'll see.
Other (probably false) rumors include Gaspard Ulliel as Alec and Darren Criss as Magnus.
I Am Number Four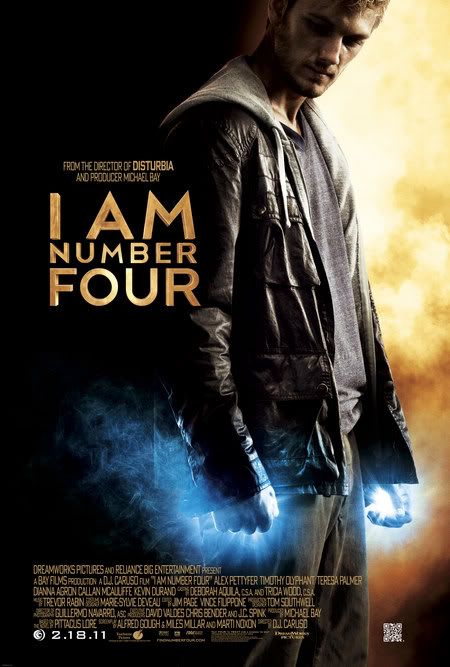 Release Date: 18 February 2011 (out now)
Director: D.J. Caruso (Disturbia)
Producer: Michael Bay (Transformers)
Starring: Alex Pettyfer (I know, I know, I'm mentioning him again, but he's actually in this one!), Dianna Agron (Glee) and Teresa Palmer
I wasn't a fan of this book but thought the movie had promise. From the few reviews I've read it's not getting a great response. A few cheesy lines, key information lost in the translation of book to screen and too many explosions (well, come on, Michael Bay is involved, there were bound to be explosions). But, I know some people did enjoy it, I'm hoping to check it out soon for myself and find out.
Bits and pieces –
The adaptation of Stephenie Meyer's sci-fi novel The Host is making slow progress by announcing earlier this month that Susanna White has signed up as the director.
Looks like Selena Gomez has been cast to play Hannah in the adaptation of Thirteen Reasons Why by Jay Asher which has been an unpopular choice with fans.
Emma Watson has confirmed she will be starring in The Perks of Being a Wallflower which will start filming in the summer
The movie rights to Veronica Roth's Divergent have been picked up by billionaires Meg Ellisson. It's not clear yet which studio will be working on the project buy Summit and Columbia Pictures are possibilities
The Great Gatsby by F. Scott Fitzgerald and directed by Baz Luhrman (Moulin Rouge, Romeo and Juliet) is set to be filmed in Sydney, Australia and in 3D, which not everyone is thrilled about. The movie stars Leonardo DiCaprio as Gatsby, Carey Mulligan as Daisy and Tobey Maguire as the narrator.