When Hollywood is looking for the next big thing, they often turn to the world of literature for inspiration.
With so many of our favorite YA book titles leaving their prized places on our bookshelves for a stint on the silver screen, it can be hard to keep track of them all.
Here's the latest news from Hollywood, from the big screen, to your screen.
Lily Collins cast as Clary Fray in City of Bones
The beautiful Lily Collins, daughter of Phil Collins and rumoured girlfriend of Taylor Lautner is the first cast member to be announced for the adaptation of Cassandra Clare's City of Bones, starring as the lead character, Clary Fray. The 21-year-old has previously starred in The Blind Side and the upcoming Abduction with Taylor Lautner.
Naturally, not everyone will be happy with casting choices but I think Lily definitely looks the part and will be great as Clary. No further information about casting or when filming will start has been announced.
The Twilight Saga: Eclipse – out on dvd, Breaking Dawn filming has started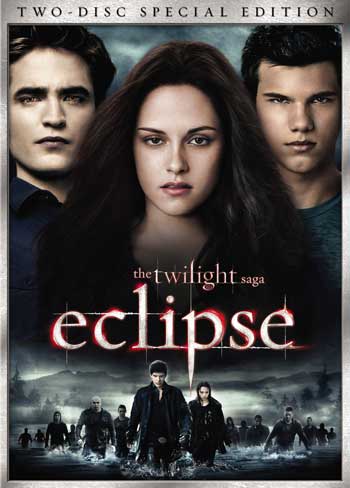 Eclipse, the third installment in the Twilight Saga is finally out on dvd! My mum was nice enough to pick up a copy just last week (I'm not the only one in the house who likes Edward…..just sayin mum!). When you get a chance you must check out the commentary with Kristen Stewart and Robert Pattinson, it's hilarious.
Here's a preview –
Scene: Bella gets in her truck. Edward is waiting for her.
Bella (in movie): "You scared me."
Rob (in commentary): I was trying to. (low voice) I thought you'd like that. (lower voice) I'm Batman.
In other Twilight news, the filming of Breaking Dawn is already well underway in Rio and Louisiana. Director Bill Condon released this photo around Thanksgiving…..
For those who have read the books you'll know exactly what those feathers mean…*suggestive eyebrow wiggle*
Also, there were plenty of paparazzi shots of Rob and Kristen filming honeymoon scenes in Rio, looking rather cosy…..*cough* strictly for filming purposes of course *coughworstkeptsecretever*

The Twilight Saga: Breaking Dawn, Part 1 is set for release November 2011.
Harry Potter and the Deathly Hallows, Part 1 in cinemas
Speaking of big franchises, part one of the final Harry Potter movie is in cinemas now, perfect to check out with friends over the Christmas holidays. Part two is set for release July 2011.
The Chronicles of Narnia: The Voyage of the Dawn Treader in cinemas
Also in cinemas is the third movie in the Narnia franchise, which once again stars the oh-so fine Ben Barnes as King Caspian (not a typo, he got an upgrade). This will probably be the last movie in the Narnia series.
Ben Barnes discusses playing Dimitri Belikov
It's slow going on the Vampire Academy Movie front, with very little to report other than there seems to be some things happening behind the scenes in regards to getting a studio on board etc.
But since we're on the topic of Ben Barnes, as the fan favorite to play a certain hunky dhampir by the name of Dimitri Belikov, it came up in a recent interview while promoting Voyage of the Dawn Treader.
I did some research to see what people are saying about you on message boards, and apparently there are quite a few people who want to see you play the Russian vampire Dimitri Belikov if the "Vampire Academy" books were ever made into movies. Have you heard about this?
No. "Vampire Academy"? I don't know those books. [He says in a Russian accent] Dimitri!
And of course you've played a Russian before, in your 2008 movie "Bigga Than Ben." So would you be open to playing Dimitri Belikov if the opportunity came your way?
I like playing Russian. I made up my Russian accent [in "Bigga Than Ben"] completely just from living with ["Bigga Than Ben" co-star] Andrey Chadov while we shot the film, in a flat with a mattress on the floor. [He says in a Russian accent] And I just copied everything he did and everything he said.
——–
Having seen Bigga Than Ben, I can say Ben can definitely pull off a Russian accent. Someone needs to find him and just get him to read out lines from the book *swoon*.

Coming Soon to cinemas – I Am Number Four and Red Riding Hood
I Am Number Four, starring Alex Pettyfer and Dianna Agron will be hitting our screens in February 2011, check out the trailer below, epic!
Also, from Twilight director, Catherine Hardwicke comes Red Riding Hood, starring Amanda Seyfried. An adaptation of the classic fairytale, Little Red Riding Hood, there is clearly more action and is quite a bit more rauchy than the children's version since there is totally something going on between Red and the woodchopper.
—-
That's all the news for now! We're always on the lookout, trying to find the latest news on our favorite yaFlicks, and will keep you posted as soon as we hear it.
Don't forget to follow us on twitter! @yareads