How fast time flies! It's already May, which means it's time to announce the winners for last month's Reader's Choice Awards.
You voted and here are your results:
Best Book Cover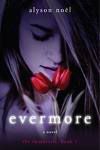 Evermore by Alyson Noel
Best Debut Author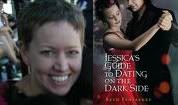 Beth Fantaskey
Best Author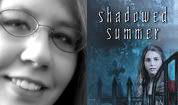 Saundra Mitchell
Best Book

Fade by Lisa McMann
Best Book Blogger
You can see the polls here:
http://www.yareads.com/forum/forumdisplay.php?fid=105
And now for the giveaway:
The winner for the US prize pack
Michelle Kuo
Won:
Fade by Lisa McMann
The September Sisters by Jillian Cantor
Non US prize pack
Mya
Won:
Jessica's Guide To Dating On The Dark Side by Beth Fantaskey
Shadowed Summer by Saundra Mitchell
International prize pack
Tara
Won:
The Fetch by Laura Whitcomb
Wherever Nina Lies by Lynn Weingarten
Congratulations to all of the winners!! You guys deserve it.
As we have mentioned before, this was just a trial thing for yaReads. We have agreed that doing this every month will be a lot of work, but at the same time it's also fun and will somehow help debut authors. So from now on, the Readers' Choice Awards will be held every 6 months. The next award will be on January 2010.