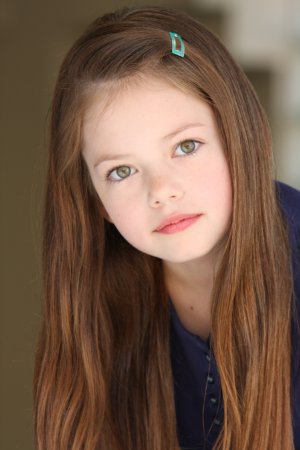 Nine year-old Mackenzie Foy has been cast as Renesmee Cullen for the latest installment in the Twilight films, Breaking Dawn.
In a message posted by Stephenie on the Twilight Facebook page –
"Hi Everyone!
Congratulations to the Twilight Facebook Fan Page! 15 million fans! You guys never cease to amaze me. In other news…
Very excited about our new Renesmee, Mackenzie Foy. She's an amazing young actress and I'm excited to work with her. I hope everyone had an enjoyable summer!
– Steph"
I think Mackenzie is a GREAT choice for Renesmee, this kid is ADORABLE. Will be interesting to see how it all turns out. Stay tuned.