Hi yaReaders,
We're starting a new thing here at yaReads. We want to hear what you're reading and which authors you love the most, so we're starting an awards system and we're calling it the Readers' Choice Awards. All we want you to do is head on over to the forum and vote according to the categories. Now we know that your time is precious and we don't expect you to do something for nothing so we're giving our readers the chance to win one of three prize packs simply by voting. Included in the prizes are titles such as: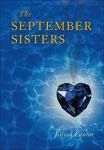 Jessica's Guide To Dating On The Dark Side by Beth Fantaskey
Shadowed Summer by Saundra Mitchell
The Fetch by Laura Whitcomb
Wherever Nina Lies by Lynn Weingarten
Fade by Lisa McMann
The September Sisters by Jillian Cantor
Here is a simplified list of rules:
To enter:
1. Vote on each categories here:
http://www.yareads.com/forum/forumdisplay.php?fid=105
2. Answer the following questions here:
http://www.yareads.com/forum/viewthread.php?tid=926
together with your name, email address, and what prize you are gunning for (International or U.S.).
Best Book Blogger:
Nominate a book blogger for next month:
Nominate a book released on March '09:
If you're not comfortable showing your email addy to the public, email us at yareadscontest (at) gmail (dot) com with your name (you still have to post on this thread, just w/out the email).
3. For additional entries, you can do 1 or more or all of these:
-post about the contest on your blog
-leave a link on your sidebar telling people about the contest
Tell us which of these things you did and post the link for proof.
Please share the word because not only will it be fun and you get to win something, you will also be supporting YA authors.
Happy voting and good luck to all!