In My Mailbox is hosted by Kristi @ The Story Siren, inspired by Alea and explores the contents of our mailbox on a weekly basis.
I am typing this blog behind a mountain of used up tissues, ugh….Im sick. Luckily my postman and all my lovely friends who came to my birthday party (and brought book presents!) are not, so I have loads to share in this IMM 🙂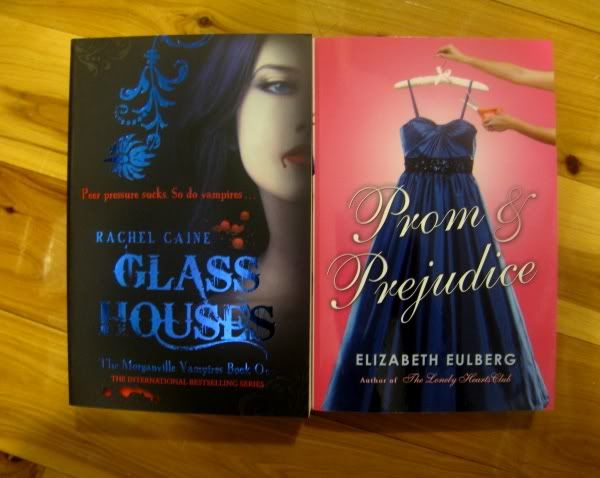 For Review:
Glass Houses by Rachel Caine
Prom & Prejudice by Elizabeth Eulberg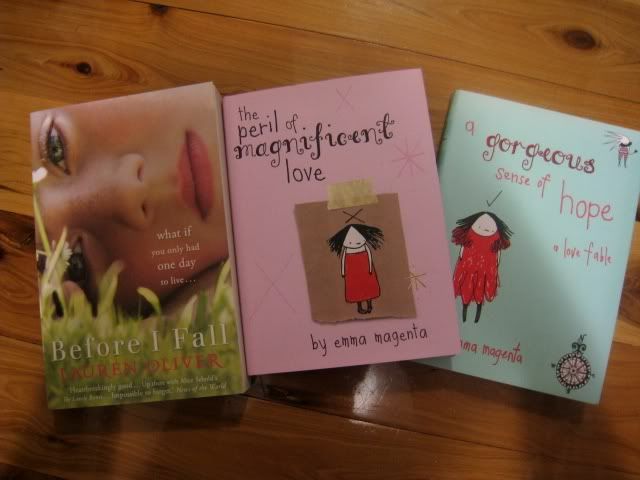 Bought:
Before I Fall by Lauren Oliver
The Peril Of Magnificent Love by Emma Magenta
The Gorgeous Sense of Hope by Emma Magenta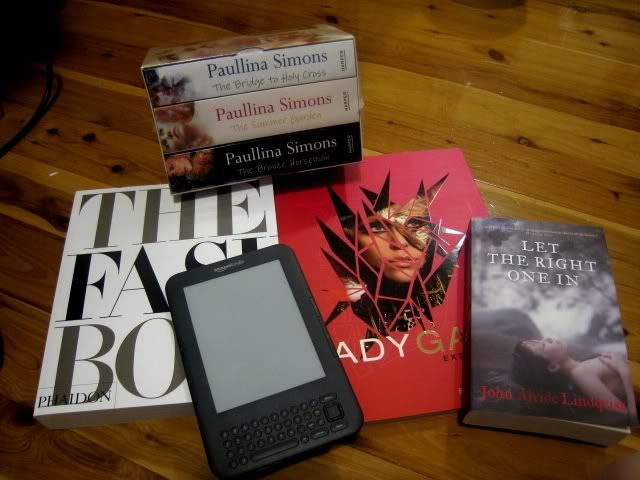 Gift:
My awesome awesome book gifts from my even more awesome friends <3
The Bronze Horseman, The Summer Garden and The Bridge to Holy Cross by Paullina Simons
The Fashion Book
A KINDLE! 😀
Lady Gaga: Extreme Fashion by Lizzie Goodman
Let The Right One In by John Ajvide Lindqvist
See? An excellent IMM! Now, since I've finished writing my reviews I will now crawl back into bed and hopefully feel better enough so start reading again tomorrow 🙂
Make sure you follow us on twitter @yareads to stay up to date with the latest book news, blog posts and tonight, me suggesting everyone start a twitter sing along to the theme from The Fresh Prince of Bel Air. Oh yes, you definitely want to follow us now. (I promise its mostly book talk 😉 )
Happy reading!
*achoo*